Railroad, a trucking company now plans to begin Tucson-Phoenix service in the third quarter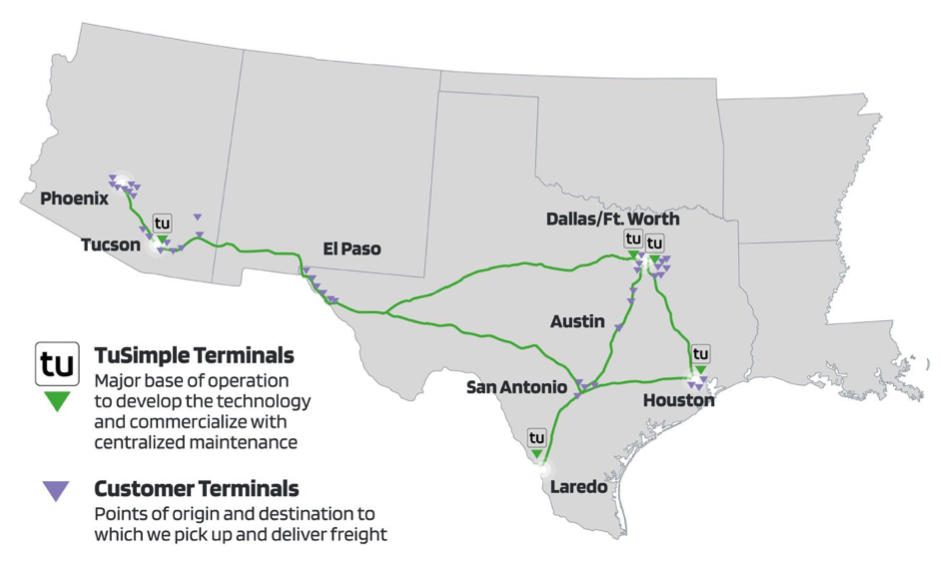 ---
SAN DIEGO — Union Pacific and self-driving trucking company TuSimple have postponed plans to begin driverless truck trips between the railroad's Tucson Intermodal Terminal and the Phoenix area.
The companies announced in February that they would launch the service this spring. But the service was pushed back into the third quarter because TuSimple and UP focused on shipping containers, rather than trailers as originally envisioned, TuSimple executives said on the company's earnings call on Tuesday.
UP will become the first customer to haul freight on TuSimple's fully automated trucking route between the Tucson and Phoenix metro areas. Loup Logistics, a subsidiary of UP, will coordinate travel between rail and the first and last mile.
TuSimple, which made its first driverless move in December, operates a network of self-driving trucking routes in the Southwest. Previously, the company performed revenue movements with a "safety driver" on board to take the wheel if needed.
TuSimple says global supply chain issues have forced it to delay production of a self-contained rig that Navistar will build in Mexico. The companies planned to start building the Tier 4 autonomous platforms in 2024, but are now aiming for 2025.
Commercialization of TuSimple's autonomous freight network is not dependent on the production of Navistar platforms, the company says. On the contrary, it will continue to rely on modernized platforms with TuSimple technology.
UP invested in TuSimple in 2020. Canadian National also invested in the self-driving trucking startup.